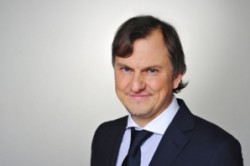 Ask our legal expert!
Gencs Valters
Claim your FREE copy
Doing Business Guide in the Baltics.
Nos clients représentatifs comprennent:

ETATS-UNIS
Advanced Inhalation Research (pharmaceutique)
Advanced Medical Optics (pharmaceutique)
Advanced Micro Devices (puces)
Advenchen Laboratories
Alkermes
American Cyanamid Company (pharmaceutique)
Bell Sports
Bio-Marin
Capstone Turbine Corp. (turbines)
Converse
Discus Dental
DPWN Holdings USA
General Motors (automobiles)
Genetech (pharmaceutique, hormones de croissance)
Genzyme Pharmaceutical Corporation
Global Tobacco
GRT
Hertz System
ID-FISH Technology
L.K.A. Incorporated
McDonald's (Premier Restaurants en Lettonie)
Mobile Search Security
Omnicom International Holdings
Oracle
Paypal
Pharmacia & Upjohn Company (pharmaceutique)
R.P. Scherer Technologies
SARcode Bioscience
SGG Lisco (articles de sport)
Sun-maid Growers of California
T.T.B.S.
The Johns Hopkins University
TRIM-TEX
Weatherford (équipement de transport de pétrole)
Young & Rubicam

SUEDE
Alstom Generation (turbines)
Arctic Paper
Bo Kinlström
Brax Shipping (transport maritime)
Brovi Holding Aktiebolag
Concordia Bus Nordic
Hifab (supervision en construction)
Interbus (emballage et stockage de biens)
Korsnas (bois)
Snickers (vêtements)
Stockholm School of Economics in latvia
Telia International Carrier (télécommunication)
Wonderland International (fourniture)
Zublin (construction)

NORVEGE
DNV (audit de qualité)
Dimensions Agri Technologies

FINLANDE
Baltic Group (transport et restauration)
Ensto (produits électrique)
Kesko (vente au détail)
K-Rauta (vente au détail)
Paulig (café et épices)
Suomen Rehu (produits chimique)
Suprema (courtage et services financiers)
VR Track (chemin de fer)
Steris Europe

DANEMARK
Aldaris (boissons)
BEKON Holding
Broste (bougies)
Geopal (production)
Green Farm Energy
Scandlines (transport maritime)

PAYS-BAS
All Star (Converse)
Dutch Royal (dragage)
Formula One Management
Hörmann Alkmaar BV
Infineon (puces informatique)
Nutricia International
Petrplus International
Spyker Cars (automobiles)
Veerhuls Beheer

SUISSE
Amrona
Dan Stoices cu
Dimminaco
Hellsin Healthcare (pharmaceutique)
Nesi Plant
Nestec
Nestle (produits alimentaires)
Pfizer (IPharmaceutique)
Rehau (produits plastic)
Sandoz
Sika
Societe Des Produits Nestle
SSI Simex Sport (équipement de sport)
VIET Holding

ALLEMAGNE
Baltic kudra and Handels and Productiona (tourbe)
BASF Plant Science
Beiersdorf (cosmétique)
Bekon Energy Technologies
Berlin-Chemie
Biologische Insel Lothar Moll
Energetec (produits de chauffage)
KIK Textilien und Non-Food
K-Mail Order
Maier & Fabris GmbH
Merck Patent (pharmaceutique)
Messe Dusseldorf (exhibitions)
Micromet
NiGuRa Metzler International
Pelikan Vertriebsgesellschaft
Profos Samariter International e.V.
Quelle
Siemens (produits énergétique)
Simex Sport

FRANCE
Accor
Alstom (énergie)
Cuisine de France (alimentation)
Essilor International
Fromageries Bel
Glup's France (friandises)
KOOKAÏ
Laboratoires THEA
Legrand France
Lesieur (alimentation)
L'Oreal (cosmétique)
NicOx SA
Products Ella Baché (Laboratoire Suzy)
Sanofi-Aventis
Star Fruits

ANGLETERRE
A one Feed (fertilisants)
Diapharm
FVG Limited
Glaxo Smitkline (pharmaceutique)
Graveson Energy Management
International Hair Cosmetics
John Wyeth &Brother (pharmaceutique)
North Aegean Sea Canneries
Pace Plc
SHS International
Sotheby's (enchères)
United Beauty Products
Westler Foods

ITALIE
Abiogen Pharma
Aboca
Acme Drugs
Alfa Wassermann
Chiesi Farmaceutici (pharmaceutique)
Consiglio nazionale delle ricerche
Dompé
Dompe Pharma
Edmond Pharma
Fidia Farmaceutici
Ice
Indena
Instituto Luso Farmaco d'italia
Istituto Nazionale per lo Studio e la Cura dei Tumori (pharmaceutique)
Laborotorios Menarini (pharmaceutique)
Lachifarma SRL Laboratorio Chimico Farmaceutico Salentino
Malesci Instituto Farmacobiologiro
Maria De Luca
Monte Research (pharmaceutique)
Newchen
Nicox
OIKOS
OLON
PERFETTI van Melle
Pharma Phelix
Pharmacia & UpJoh Company (pharmaceutique)
Pharmeste
Plast Wood
Poly Glass
Promefarm
S.I.I.T. Servizio Internazionale Imballagi Termosaldanti
Sigma-Tau (pharmaceutique)
Solmag
Tecnomax-Due S.N.C. Di Novarini S.&Boccardi M.
Carpi Tech Italia (technologie)

IRLANDE
Flatwire
Giuliani International
Idough Investment Company
Irish Distillers (boissons alcoolisées)
Janssen Alzheimer Immunotherapy
National University of Ireland Galway
Nogra Pharma
Old Bushmills Distillery & Co (boisson alcoolisées)
Stratec Plastics
Wyeth Research Ireland

POLOGNE
Dragmor
Kama Foods (produits alimentaire)
Olvit (produits alimentaire)

ESTONIE
Balbiino
CV-Online Eesti
Forma Media
Liviko (boissons)
Orto
Rīgas Miesnieks (productions de viande)
Sportland International (équipement de sport)
TMB Elements (produits bétonniers)
Vipis

AUSTRALIE
Apple And Pear Australia (fruits frais)
Exide Australia Pty (automobile)

JAPON
Sony Computer Entertainment (divertissement)
Komatsu (machinerie)
Mitsubishi Chemical Media (disquette)
Mitsubishi Pharma Corporation (pharmaceutique)
Yamaha (moto)

ESPAGNE
Consejo Superior de Investigaciones Cienti-ficas

TURQUIE
ATU Turizm Isletmeciligi
Dima Gida Tekstil Deri Insaat Maden Turizm Orman Urunleri
Sanay Ve Ticaret

GRECE
North Aegean Sea Canneries
Uni-Pharma Kleon Tsetis Pharmaceutical Laboratories

LUXEMBOURG
DBA Lux 1

CANADA
Roots Canada

TAIWAN
ASUSTEK Computer Inc.
King Car Food Industrial

RUSSIE
Obschestvo Organichennoi Otvetstvennostyu Firma Radius-Servis
Remiks (constructions)
Sojuzplodimport

COREE
Pantech

GRAND CAYMAN
Atlantic Industries
Canada Dry
DP Beverages

LETTONIE
CryoFit Technologies
City Express
ICS BALTIC
R&D apdrošināšanas brokeris (R&D Insurance Broker)
Baltic Travel Partner
Cilmes šūnu banka
Metropol Hotel Riga

LICHTENSTEIN
TIMA Foundation

SINGAPOUR
Yatz Electronics Industry

AUTRICHE
MAGNA STEYR

GIBRALTAR
IP Holdings