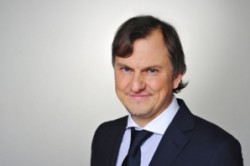 Ask our legal expert!
Gencs Valters
Claim your FREE copy
Doing Business Guide in the Baltics.
Open Banking and EMI in Lithuania
At Part I we discussed open banking and electronic money institution in Lithuania. This article contains information about EMI in Lithuania, open banking in Lithuania and FinTech in Lithuania.
We started to describe Payment Initiation Service Providers, we continue with account information service providers.
Account Information Service Providers - allow consumers and businesses to have a global view on their financial situation. For instance, by enabling consumers to consolidate the different current accounts they may have with one or more banks and to categorize their spending according to different typologies (food, energy, rent, leisure, etc.), thus helping them with budgeting and financial planning.
The launch of open banking was announced on August 22, 2019 by two major banks operating in Lithuania - Swedbank and SEB. Although, such services may be provided by PI's, EMI's, specialized banks (i.e. Revolut, which recently obtained such license in Lithuania), banks, etc.
Upon consent of the customer, banks will have to provide another service provider or a third party with the customer account information and access to initiate the payment service. Consent to access account information will be valid for 90 days, but can be revoked at any time by the user. In the meantime, the initiating payment will have to be approved by the user each time.
A payment institution wishing to provide only account information services must hold a license of a payment institution providing only account information services.
The said services indemnity insurance is also required.
If you are interested in obtaining payment institution or electronic money institution license, company establishment in Lithuania, please refer to our lawyers at info@gencs.eu.