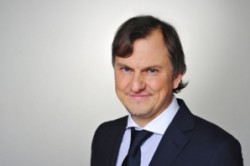 Ask our legal expert!
Gencs Valters
Claim your FREE copy
Doing Business Guide in the Baltics.



Valters Gencs

Attorney at Law Latvia


Attorney at Law Estonia

Attorney at Law Lithuania




Practice areas

Taxation in Latvia, Lithuania, Estonia

Value added tax (VAT) representative in Latvia, Lithuania, Estonia

Mergers and Acquisitions (M&A) in Latvia, Lithuania, Estonia

Litigation in Latvia, Lithuania and Estonia

Trademark and Patent registration in Latvia, Lithuania and Estonia

Double taxation treaties in Latvia, Lithuania, Estonia

Languages

English, Latvian and Russian.

Tel. +371 67 24 00 90
Education
Law School of the University of Latvia (LL.B., - 1993); Institute of International Affairs (International Business Studies, 1994); Recipient of the U.S. Senator Edmund F. Muskie scholarship, 1994; John Marshall Law School, Chicago, IL, USA; (LL.M., 1995).
Work Experience
Legal Counsel for Ministry of Foreign Affairs of Latvia (1994); Welsh & Katz, Ltd., Chicago (1995); Member of the Working Group on Tax Law appointed by the Prime Minister (1997); Member of the Working Group on Intellectual Property Protection and Enforcement Issues appointed by Prime Minister (1999); Head of Tax & Legal department of Ernst & Young Latvia, Head of Tax ad hoc group of the Foreign Investors Council in Latvia (1998-2002), Founder of Gencs Valters Law Firm (2000), Lecturer in the Stockholm's School of Economics in Latvia (2000).Chairman of the Norwegian Chamber of Commerce in Latvia- 2008 -2011.
Publications
EUROPEAN TAXATION, 2007 (IBFD) International Income Tax Changes in Latvia; TAX ANALYSTS (USA) country correspondent; BNA World Intellectual Property Report; Madrid Agreement Concerning the International Registration of Trademarks in Latvia; EIPR International Bar Association, 1997.
Member
Attorney in Latvia, Latvian Bar Association; Attorney in Estonia, Estonian Bar Association; Attorney in Lithuania, Lithuanian Bar Association, International Bar Association, AIPLA; FICPI, ECTA; AIPPI; LES USA & CANADA; ITMA; INTA; MARQUES, GRUR, International Tax Planning Association; Latvian Patent Attorney, Latvian Trademark Attorney, Latvian Design Patent Attorney, Association of Latvian Patent Attorneys; European Patent and Trademark Attorney.