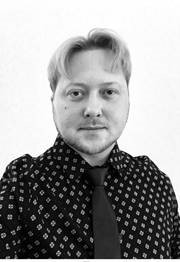 Ask our legal expert!
Mantas Šiaučiunas
Claim your FREE copy
Doing Business Guide in the Baltics
Tax services in Lithuania
Tax services has been one of our core practice areas since the very foundation of the law firm. Our law firm has been recognized by our clients as first tier tax advisor in Latvia. Since 2008 we have also been providing tax services in Estonia and Lithuania. We offer tax advice in international and domestic tax planning, tax litigation, market entry strategies and cross-border tax issues. Along with our deep knowledge of taxation we are able to offer a truly comprehensive legal service in other practice areas, such as mergers and acquisitions.
Lithuania remains attractive to foreign investors because of favorable tax planning opportunities. Notably, the corporate income tax has dropped to 15 percent (from 20 percent). Moreover, small businesses that employ 10 or fewer employees and have an annual income of EUR 290.000 or less are eligible for a special 5 percent corporate income tax rate (previously 13 percent). Also, a new law allows the transfer of losses from 2010 and earlier between a Lithuanian resident parent company and its domestic subsidiaries. Until 2013, companies were able to take part in investment projects that offered attractive tax benefits.
For further assistance on tax planning, please contact our law firm.
The full list of fields of our expertise in taxation is as follows:

Accounting consultancy in Lithuania

Appeal of Tax assessments in Lithuania

Arranging residence certificates according to double taxation agreements in Lithuania

Business profit tax in Lithuania

Capital gains in Lithuania

Corporate income Tax in Lithuania

Dependant services tax in Lithuania

Dividend taxation in Lithuania

Double taxation treaties in Lithuania

Exchange of tax information in Lithuania

Excise tax in Lithuania

Income from immovable Property tax in Lithuania

Independent services tax in Lithuania

Interest tax in Lithuania

International cross-borders transactions in Lithuania

Land transfer dues in Lithuania

Natural resource tax in Lithuania

OECD Model tax in Lithuania

Packaging tax in Lithuania

Payroll taxes in Lithuania

Permanent establishment tax in Lithuania

Personal Taxation, including filing of Annual Tax returns for expatriates in Lithuania

Preparation of declarations in Lithuania

Property tax in Lithuania

Representation before Tax authorities in Lithuania

Royalty taxation in Lithuania

Social Security in Lithuania

State dues in Lithuania

Tax planning and optimization in Lithuania

Tax audits in Lithuania

Tax litigation in Lithuania

Tax on capital in Lithuania

Taxation of income Law in Lithuania

Transfer pricing in Lithuania

Value added tax representative in Lithuania

Vat representations and registration in Lithuania
Withholding Taxes in Lithuania