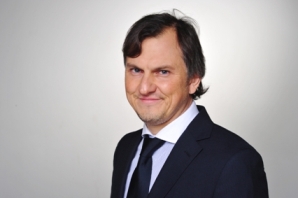 Ask our legal expert!
Valters Gencs
Claim your FREE copy
Doing Business Guide in the Baltics
Tax services in Estonia
The Estonian tax system is considered to be simple and liberal. Compared to most European countries, the major difference is that income tax has only one general flat rate and the corporate income tax is 0%. Company taxation includes the taxation of employees, VAT and the tax on dividends (distributions of portions of the company's profits), which accordingly is 25% (20/80) of the profit distributed.
The VAT is 20% for most goods and services. The VAT for some goods, for example books and medicines are taxed with reduced VAT rate 9%. General VAT registration requirement for business entities is 16 000 EUR turnover, calculated per year. The registration obligation of foreign traders, without any permanent establishment in Estonia, may arise from the first day they start business in Estonia.
For further assistance on tax planning, please contact our law firm.
The full list of fields of our expertise in taxation is as follows:

Accounting consultancy in Estonia

Appeal of Tax assessments in Estonia

Arranging residence certificates according to double taxation agreements in Estonia

Business profit tax in Estonia

Capital gains in Estonia

Corporate income Tax in Estonia

Dependant services tax in Estonia

Dividend taxation in Estonia

Double taxation treaties in Estonia

Exchange of tax information in Estonia

Excise tax in Estonia

Income from immovable Property tax in Estonia

Independent services tax in Estonia

Interest tax in Estonia

International cross-borders transactions in Estonia

Natural resource tax in Estonia

OECD Model tax in Estonia

Packaging tax in Estonia

Payroll taxes in Estonia

Permanent establishment tax in Estonia

Personal Taxation, including filling of Annual Tax returns for expatriates in Estonia

Preparation of declarations in Estonia

Property tax in Estonia

Representation before Tax authorities in Estonia

Royalty taxation in Estonia

Social Security in Estonia

Tax audits in Estonia

Tax litigation in Estonia

Tax on capital in Estonia

Tax planning and optimization in Estonia

Taxation of income Law in Estonia

Transfer pricing in Estonia

Value added tax fiscal representative in Estonia

Value added tax representative in Estonia

VAT representations and registrations in Estonia

Withholding Taxes in Estonia