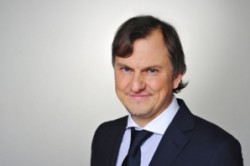 Ask our legal expert!
Gencs Valters
Claim your FREE copy
Doing Business Guide in the Baltics.
Doing Busines Guide in Latvia, Lithuania, Estonia by Gencs Valters Law Firm
"Doing business in Latvia" guide contains "must to know" items required to succeed in the Latvian market for both the start-up companies as well as established businesses.
The guide describes practical points of the Latvian tax system, including expatriates taxation, provides for a company registration and immigration tips as well as deals with competition, intellectual property, financial reporting and accounting matters.
Please, let us know if you have any special questions on the matters discussed on would like to receive by email the updated versions of the guide automatically.