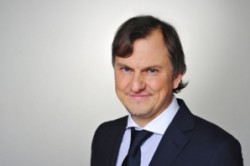 Ask our legal expert!
Gencs Valters
Claim your FREE copy
Doing Business Guide in the Baltics.
Violation of work remuneration provisions in Latvia is subject to criminal liability
Violation of work remuneration provisions is subject to criminal liability
The Legal Committee of the Parliament of Latvia (Saeima) concluded its work, on the 2nd of March 2016, regarding the amendments to the Criminal Law. Amendments included a series of changes in the framework of criminal legislation.
The new amendment will be in force from April 7,2016. It establishes criminal liability for a violation of a work remuneration provisions
Criminal procedure and punishment in Latvia
When a remuneration for a work is not disclosed to the accounting records, the maximum penalty is imprisonment for a term not exceeding two years or a short-term imprisonment or forced labor or a fine and deprivation of the right to perform certain or all kinds of commercial activities or deprivation to a particular occupation or the right to hold certain position for a period up to three years, provided that the undisclosed amount is considered as significant.
Due to this amendment the criminal liability therefore occurs to the employer, who pays the salary for performed work in the "envelope" in significant amount – exceeding ten minimum wages.
The Saeima has also performed related amendments to the Administrative violations code, establishing administrative liability and penalty for "envelope salary" payment in the amount of up to 10 minimum wages.
Envelope salary as white collar crime
Additionally the criminal code allows punishments for the employer for tax evasion in cases where the salaries have not been disclosed to the accounting records. The "envelope salary" (also called black salary) payment can be more easily proved than tax evasion. Therefore the amendments to the Criminal law will facilitate the work for law enforcement authorities and institutions. White collar crime refers to nonviolent crime that is financially motivated.
To find out more about remuneration provisions in Latvia, please contact our lawyers at info@gencs.eu
T: +371 67 240 090
F: +371 67 240 091