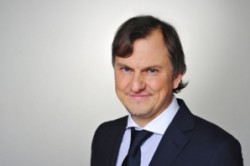 Ask our legal expert!
Gencs Valters
Claim your FREE copy
Doing Business Guide in the Baltics.
Licenses required for Virtual/Cryptocurrencies in Estonia
In Estonia there are two specific licenses that are needed when company deals with cryptocurrencies in a certain way. One of these is the e- wallet license, which is needed when company wants to offer a service to store virtual currency. The other license is needed when company offers a service to change between virtual and FIAT currency.
These licenses has to be applied separately and they are needed before the starting of the business activity. In order to attain a license one must submit information regarding the company, its owners, internal rules for dealing with the customers and other information that is specified in the Money Laundering and Terrorist Prevention Act. Most of these information is needed for the rightful identification of the company and its owners and to make sure that it is working properly. These are the licenses in Estonia, that are meant especially for virtual/cryptocurrency, but there are also other licenses that might be needed depending on your business model for example credit institution license.
So, if the business includes storing virtual currency or changing virtual currency to fiat currency, there is a need for one or both of these licenses.
To find out more about Virtual / Cryptocurrencies in Estonia, Latvia or Lithuania, please contact our English speaking lawyers at info@gencs.eu
T: +37167240090
F: +37167240091