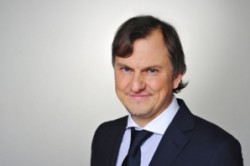 Ask our legal expert!
Gencs Valters
Claim your FREE copy
Doing Business Guide in the Baltics.
Interview with trainee: Italian law student Attilio Valerio Giuliani
In the autumn of 2014 student from Rome (Italy) took part in internship in Gencs Valters Law firm. Intern took practical internship in Tallinn, Estonia. Attilio Valerio Giuliani was glad to tell about his experience in this internship.

Tell us a bit of your background, what do you study currently?
I finished my studies and graduated in law at Roma tre University in October 2015. Currently I'm living in Rome and working in the legal department as legal advisor of Save the Children Italia Onlus, an international NGO (http://www.savethechildren.org.uk). I'm really happy to work in the No-profit field, because I'm growing up and getting lot of experience, and meanwhile I'm doing the "right thing" for unlucky people.

How was it like to do internship in our firm?
The internship at Gencs Valter Law Firm was AMAZING: I have only good memories of this period of my life. I worked in the Tallinn office, and my colleagues Kati Kruut (my tutor too) and Tony were really kind with me, counsidering that initially had few problems with the language, and further more too professional and hard workers. I learned a lot of things about international law, baltic law but overall I entered in a new reality of law.
I have great memories even of the Christmas party in Riga, with all the lawyers of the firm. Mister Gencs is a really serious and kind person, but overall I noticed his incredible magnetism and his speaking skill, essential to be a great lawyer.

How did the internship affect your study plans?
The internship in Estonia changed a lot my way of seeing the law and the job of the lawyer. First, it convinced me to go abroad to work, because now in Italy there's no more work for law-graduated. Further more, my CV was very elevated, because an abroad experience is very important, and, best thing, it opened my mind to the Baltics and to the possibility to live there. I really loved these countries, especially Tallinn.
On what area would you like to focus later?
In March I will finish my job in Save the Children and I have to start the legal training to become a lawyer. It is necessary to become a lawyer and it lasts EIGHTEEN months: a lot! So, I will do the exam to become lawyer in december 2017. I have to look for a lawyer or a law firm that hosts my training. I really don't know in which city do this: I could come back in my hometown (Potenza, a small town in the south), and do the training at my father's law firm. He works in the civil area, mainly family law, property, banking, etc. but I'm not so sure because I prefer other areas of the law (penal or others like gambling, trademarks, companies...) I could go to live in Verona (beautiful city in the north- the city of Romeo and Juliet) because my grandfather lives there, and look for a lawyer there who can hosts me, or remain in Rome.
My only certainty is that of this 18 months of training, italian law permits to do 6 of them abroad, and I can't hide that I would really like to spend these months in your firm, maybe in Riga or Vilnius.