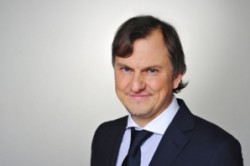 Ask our legal expert!
Gencs Valters
Claim your FREE copy
Doing Business Guide in the Baltics.
Referenssejämme ovat:

YHDYSVALLAT
Advanced Inhalation Research (pharmaceuticals)
Advanced Medical Optics (pharmaceuticals)
Advanced Micro Devices (chips)
Alkermes
American Cyanamid Company (pharmaceuticals)
Capstone Turbine Corp. (turbines)
DPWN Holdings (USA)
Genentech (pharmaceuticals, growth hormones)
General Motors (cars)
L.K.A. Incorporated
McDonald's (Premier Restaurants Latvia)
Omnicom International Holdings
Oracle (software)
Paypal
Pharmacia & Upjohn Company (pharmaceuticals)
R.P. Scherer Technologies
SGG Lisco (sports goods)
Weatherford (oil transport equipment)
Young & Rubicam
The Johns Hopkins University

RUOTSI
Alstom Generation (turbines)
Arctic Paper
Brax Shipping (sea transport)
Brovi Holding Aktiebolag
Concordia Bus Nordic
Hifab (construction supervision)
Interbus (packaging and storage of goods)
Korsnas (timber)
Snickers (clothing)
Stockholm School of Economics in Latvia
Telia International Carrier (telecommunications)
Wonderland International (furniture)
Zublin (construction)

NORJA
DNV (quality auditors)

SUOMI
Baltic Group (shipping and catering)
Ensto (electrical products)
Kesko (retail)
K-Rauta (retail)
Paulig (coffee and spices)
Suomen Rehu (chemicals)
Suprema (brokerage and financial services)
VR Track (railroads)

TANSKA
Aldaris (beverages)
Broste (candles)
Geopal (production)
Scandlines (shipping)

ALANKOMAAT
Dutch Royal (dredging)
Formula One Management
Infineon (computer chips)
Nutricia International
Petrplus International
Spyker Cars (cars)
Veerhuis Beheer

SVEITSI
Amrona
Dan Stoicescu
Hellsin Healthcare (pharmaceuticals)
Nesi Plant
Nestec
Nestle (food product)
Rehau (plastic products)
Sika
Societe Des Produits Nestle
SSI Simex Sport (sport equipment)

SAKSA
Baltic kudra and Handels and Production (peat)
BASF Plant Science
Beiersdorf (cosmetics)
Biologische Insel Lothar Moll
Energetec (heating products)
KIK Textilien und Non-Food
Merck Patent (pharmaceuticals)
Messe Dussedorf (exibitions)
Micromet
NiGuRa Metzler International
Pelikan Vertriebsgesellschaft
Profos
Samariter International e.V.
Siemens (energy products)
Simex Sport

RANSKA
Accor
Alstom (energy)
Cuisine de France (food)
Essilor International
Fromageries Bel
Glup's France (candy products)
L'Oreal (cosmetics)
Laboratoires THEA
Legrand France
Lesieur (food)
NicOx SA
Sanofi-Aventis

ISO-BRITANNIA
A one Feed (fertilizers)
Abiogen Pharma
Aboca Societa' Agricola
Alfa Wassermann
Carpi Tech Italia (technology)
Consiglio Nazionale Delle Ricerche
Diapharm
Dompe pharma
Glaxo Smitkline (pharmaceuticals)
Graveson Energy Management
Ice
Indena
Instituto Luso Farmaco d'Italia
Instituto nazionale per lo studio e la cura dei tumori (pharmaceuticals)
International Hair Cosmetics
John Wyeth & Brother (pharmaceuticals)
North Aegean Sea Canneries
Pace Plc
SHS International
Sotheby's (auction)
United Beauty Products
Westler Foods

ITALIA
Chiesi Farmaceutici (pharmaceuticals)
Labarotorios Menarini (pharmaceuticals)
Lachifarma SRL Laboratorio Chimico Farmaceutico Salentino
Maria De Luca
Monte Research (pharmaceuticals)
Nicox
Pharmacia & UpJohn Company (pharmaceuticals)
Plast Wood
Sigma-Tau (pharmaceuticals)
Solmag
Tecnomax-Due S.N.C. Di Novarini S.&Boccardi M.

IRLANTI
Flatwire
Irish Distillers (alcoholic beverages)
Old Bushmills Distillery & Co (alcoholic beverages)
Stratek Plastics
Wyeth Research Ireland

PUOLA
Dragmor
Kama Foods (food products)
Olvit (food products)

VIRO
Balbiino
CV- Online Eesti
Forma Media
Liviko (beverages)
Orto
Rīgas Miesnieks (meat productions)
Sportland International (sport equipment)
TMB Elements (concrete production)
Vipis

AUSTRALIA
Apple And Pear Australia (fresh fruit)
Exide Australia Pty (car products)

JAPANI
Sony Computer Entertainment (entertainment)
Komatsu (machinery)
Mitsubishi Chemical Media (floppy disks)
Mitsubishi Pharma Corporation (pharmaceuicals)
Yamaha (motorbikes)

ESPANJA
Consejo Superior de Investigaciones Cienti-ficas

TURKKI
Dima Gida Tekstil Deri Insaat Maden Turizm Orman Urunleri
Sanayi Ve Ticaret

SINGAPORE
Yatz Electronics Industry

KREIKKA
North Aegean Sea Canneries
Uni-Pharma Kleon Tsetis Pharmaceutical Laboratories

LUXEMBURG
DBA Lux 1

KANADA
Roots Canada

TAIWAN
King Car Food Industrial

VENÄJÄ
Obschestvo s Ogranichennoi Otvetstvennostyu Firma Radius-Servis
Remiks (constructions)
Sojuzplodimport

KOREA
Pantech

GRAND CAYMAN
Atlantic Industries
Canada Dry
DP Beverages