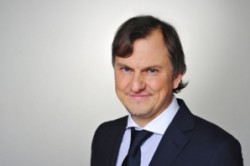 Ask our legal expert!
Gencs Valters
Claim your FREE copy
Doing Business Guide in the Baltics.
Startup Visa in Lithuania
Individuals who are not EU citizens are interested in work permits in Lithuania and immigration in Lithuania.
The Startup Visa in Lithuania is a new option that allows startup developers from non-European Union countries to reside in Lithuania and establish a startup here.
The Startup Visa gives individuals who are setting up a startup temporary permission to live and work in Lithuania for a period of 1 year. It may be confused with regular work permits in Lithuania, there are differences. Family members are permitted to accompany them. The permits can be extended for one additional year. After that, regular immigration in Lithuania procedures apply.
There is no requirement to invest a particular amount of capital into the company (only enough to start and operate), nor is the company required to employ a particular number of staff. So there are some differences from regular company establishment in Lithuania.
Applying for a Startup Visa in Lithuania
The first step in applying for a Startup Visa in Lithuania is to obtain confirmation from Enterprise Lithuania or Startup Lithuania that your startup meets the following selection criteria:
1) Your startup must operate in one of the following fields:
• biotechnology
• electronics
• information technology
• laser technology
• mechatronics
• nanotechnology
2) You must legally be at least a part owner of the newly founded firm.

3) You must have enough financial resources to achieve your set business goals for 1 year. There is no set regulated amount, you decide how much capital you need to achieve your 1 year goals.
This article was about Startup Visa in Lithuania and how it is different from work permits in Lithuania and company establishment in Lithuania, also starting with first steps for applying Startup Visa. At the next part we will discuss The second step of applying for a Startup Visa in Lithuania.
If you are interested in establishing a company in Lithuania and\or obtaining a Startup Visa, need assistance in facilitating your application, obtaining residence permits, employment of foreigners or any other kind of advice, please refer to our lawyers at info@gencs.eu.