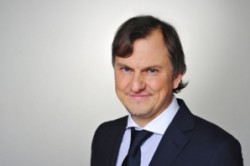 Ask our legal expert!
Gencs Valters
Claim your FREE copy
Doing Business Guide in the Baltics.
New requirements for Estonian Cryptocurrency Licenses in 2022
Main requirements to obtain a VASP license

- The entity must provide financial information on assets and an overview of income, as well as information of beneficial owners and the management board,

- Members of the management board must have completed higher education and have at least two years of professional work experience,

- Members of the management board may not hold board positions in more than two Estonian VASPs,

- Board members must have an impeccable reputation and required experience,

- A business plan for the first two years must be submitted, which must include a description of the nature of the business and its structure,

- A risk assessment and documentation of risk appetite must be submitted by the applicant,

- Applicants must be audited, both a financial and risk-based audit must be conducted regularly,

- The applicant must give a detailed overview on the technologies used in providing services,


- The provider should determine when the virtual currency should be returned to the originator of the transaction, and when it should not be provided to the beneficiary of the transaction,


- The provider should take into account the completeness and adequacy of the originator and beneficiary information when determining whether an elevated risk exists and when considering Suspicious Transaction Reporting (STR),


- Increased requirements for location, place of business (PE), and contact person.
In addition, new requirements were added when the Financial Intelligence Unit (FIU) has the right to refuse a license. For example, FIU can refuse a license when the company does not have any business operations in Estonia.

Capital requirements

Share capital of VASP must be a minimum of 125 000 euros for wallet services, exchanges, and ICO and similar platforms. The minimum for transfer services is 350 000 euros. The license fee, which was previously set at 3 300 euros is now increased to 10 000 euros. In addition, a supervision fee will apply starting from April 2022 in the amount of 1% of share capital and 0,035% of all transactions for virtual asset transfer services.

As discussed in the previous part, the requirements have been increased in order to ensure that only active companies can apply for a license and to discourage registering non-active entities for purposes of resale.

To find out more about requirements for crypto companies and cryptocurrency licenses in Estonia, please refer to our Baltic lawyers at info@gencs.eu