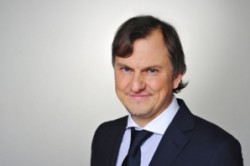 Ask our legal expert!
Gencs Valters
Claim your FREE copy
Doing Business Guide in the Baltics.
Startup Visa in Lithuania (Part III)
Previous Articles was about first and second step for applying Startup Visa in Lithuania. This Part includes information about third step you have to take to apply a Startup Visa in Lithuania.
The third step is applying for a temporary residence permit in Lithuania.
Once your startup application is approved, you receive an official confirmation document from Enterprise Lithuania.

You can then apply for your temporary residence permit (Startup Visa in Lithuania). This can be done either in person at the Migration Department (L. Sapiegos g. 1, Vilnius) or abroad at any Lithuanian Embassy. It takes about 1 month to process the application and issue a Startup Visa according to the expedited procedure or 2 months according to normal procedure.

Once you receive your permit, your company must be established and commence operations in Lithuania within 30 days.
What happens after one year?
To extend your temporary residence permit for an additional year, a startup progress evaluation form and long-term company strategy will be required. This should be done before your temporary residency permit expires.
The evaluation committee will once again make an assessment of your startup, including progress and achievements during the first year, and make a decision regarding the extension of your residency permit.
Should you wish to live and work in Lithuania beyond the first two years of the company's operation, regular migration procedures and requirements will apply.
Fees
The application process is free of charge but you will need to pay for the temporary residence permit at the Migration Department. Depending on the service, regular or fast-track, it will cost you between 114 - 228 EUR.
If you are interested in establishing a company in Lithuania and\or obtaining a Startup Visa in Lithuania, need assistance in facilitating your application, obtaining residence permits, employment of foreigners or any other kind of advice, please refer to our lawyers at info@gencs.eu.