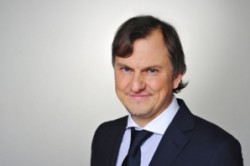 Ask our legal expert!
Gencs Valters
Claim your FREE copy
Doing Business Guide in the Baltics.
Register your Ship Under the Latvian Flag From Anywhere In the World

The ship flag registration process in the Republic of Latvia is currently simple and welcoming foreign vessels to be registered under the Latvian flag.
We are a specialized law firm that can carry out all ship flag registration matters as required in order to register the vessel under the flag of the Republic of Latvia.
The ship can be located anywhere in the world as the surveys and inspections will be carried out in the ship's location. If the vessel is not older than 23 years the initial registration inspection may be waived subject to good vessel's standing.
Any foreign vessel can be registered in the Republic of Latvia subject that the vessel's owners has an authorized a person or company locally to represent their interests.
To find out more detailed information please do not hesitate to contact us at valters.gencs@gencs.eu, info@gencs.eu, +371 67240090, with providing information regarding the size, name and IMO number of the vessel.
This article was prepared by Gencs Valters Law Firm - Maritime Lawyer in Latvia - Roberts Valpiters.