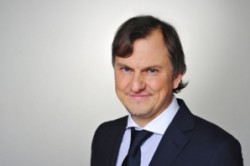 Ask our legal expert!
Gencs Valters
Claim your FREE copy
Doing Business Guide in the Baltics.
Open Banking and EMI in Lithuania
On September 14, 2019, the banking sector will officially enter a new phase - open banking in Lithuania.
Open Banking is a rapidly advancing field of FinTech: the companies develop various financial and information services by using data of banks and other financial institutions and, in turn, bring additional benefits and improve experience to citizens and businesses.
The basis for Open Banking in Lithuania is the second Payment Service Directive (hereinafter - PSD2), which aims to provide for the further development of a better-integrated internal market for electronic payments within the EU, developing electronic money institution in Lithuania.
It opens the EU payment market for companies offering consumer or business-oriented payment services based on the access to the information from the payment account – so called "payment initiation service providers" and "account information service providers".
Payment Initiation Service Providers - typically help consumers to make online credit transfers and inform the merchant immediately of the payment initiation. This allows for the immediate dispatch of goods or immediate access to services purchased online. For online payments, they constitute an alternative to credit card payments as they offer an easily accessible payment service, as the consumer only needs to possess an online payment account.
This Article was about open banking and electronic money institution in Lithuania. Next part we will observe more information about EMI in Lithuania and FinTech in Lithuania.
If you are interested in obtaining payment institution or electronic money institution license, company establishment in Lithuania, please refer to our lawyers at info@gencs.eu.