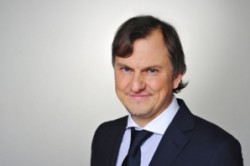 Ask our legal expert!
Gencs Valters
Claim your FREE copy
Doing Business Guide in the Baltics.
Application for E – Residency in Estonia
Whether you are freelancer or you own the Startup company, e – Residency card can help you to succeed more in your business.
With e - Residency card you can manage your company being abroad or you can even start an EU company, since you are able to register an EU - based company online. E - Residency card provides the option to sign, authenticate, encrypt and send documents digitally. It means that with e - Residency card in Estonia it is not necessary to stay in one state to be accessible.
E-Residency allows Digital entrepreneurs to manage business from anywhere, entirely online. For starting to apply for e-Residency card you have to fill the questions in application and attach required documents.
Besides identity data, application form consists of questions about the purpose for having e - Residency card, whether the reason is bringing business to Estonia, Using the technology of secure authentication or there are other reasons for you filling the application form for e - Residency card in Estonia.
Last but not least, at the end of the application you have to describe your existing or planned business activities as motivation for having e – Residency card. You should prepare your ID document and documents for your company, because, application form require to attach these data to application.
After submitting the application the application will be reviewed by Estonian Police & Border Guard Board, the process could last to 8 weeks. In case all the information is accepted, you will receive e - Residency card kit and will be asked to submit your ID and fingerprints.
If you are interested in e - Residency card in Estonia, you can fill the application. Please find Application form for your e – Residency card by clicking here.
If you are interested to learn more on e - Residency and require licensing and setting up in Lithuania or Estonia, please refer to our immigration lawyers in Baltics: info@gencs.eu