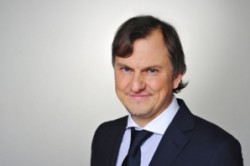 Ask our legal expert!
Gencs Valters
Claim your FREE copy
Doing Business Guide in the Baltics.
Startup Visa in Lithuania (PART II)
Previous Article was about first steps for applying Startup Visa in Lithuania. This Part includes information about next steps you have to take to apply a Startup Visa in Lithuania.
The second step:
Fill in and submit an online application (in English or Lithuanian). The application form asks for personal information, team composition and professional background. Information about your startup, a 1-year action plan, financial resources and a 2-year strategy should also be detailed in the application.

Present your idea in a short 2-5 minute video interview with a Startup Lithuania representatives. This interview will be recorded and included as part of your overall application.

An evaluation committee consisting of representatives of startup accelerators, venture capital funds, Startup Lithuania and the Agency for Science, Innovation and Technology will evaluate your application. Your startup's potential for scalability and innovation, 1-year action plan, 2-year action strategy, staff qualifications and financial resources to execute the idea will be assessed. The significance of the applicant's role within the team will also be assessed.
In case the committee needs assistance evaluating the technical details of your application, it will be sent to specialists. In such cases, the committee will make a decision after receiving the specialists' evaluation.
Evaluation committee, made out of public (40%) and private (60%) sector representatives - all experts in startups, innovation and business development, will evaluate he business plan based on the following criteria:
How innovative is the idea or business model?

How scalable is the business model?

The team's capability of starting and expanding the business

Reality of execution of set one year goals and two year strategy

The candidate's role significance in the team
The committee will evaluate your application based on the following criteria, giving each a score from 1-5.
Startup Visa in Lithuania is different from regular company establishment in Lithuania. There is also the third step for applying Startup Visa in Lithuania.
If you are interested to apply Startup Visa in Lithuania, you should read previous articles, there we have discussed the first and second step you would have to take. At Part II we observed the information how regular Company establishment in Lithuania differs from Startup Visa in Lithuania.
If you are interested in establishing a company in Lithuania and\or obtaining a Startup Visa in Lithuania, need assistance in facilitating your application, obtaining residence permits, employment of foreigners or any other kind of advice, please refer to our lawyers at info@gencs.eu.