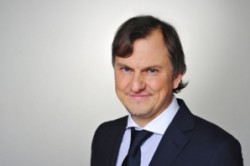 Ask our legal expert!
Gencs Valters
Claim your FREE copy
Doing Business Guide in the Baltics.
Lowering restrictions to immigrate to Lithuania
According to the new Law on Legal Status of Aliens of the Republic of Lithuania, which came into effect from the 1st of September, 2019, specific favourable terms for issuing temporary residence permits for citizens of Australia, Japan, the United States of America, Canada, New Zealand and South Korea nationals are applicable considering immigration in Lithuania.
The citizens of countries above will be able to get a residence permit by having an employment agreement or binding job offer or being a member or the manager of a registered company in Lithuania, or engaging in individual economic activities.
Family members may come immediately, as well. There is no doubt that this would encourage the immigration in European Union and immigration in Lithuania as well.
An application can be submitted to a territorial branch of the Migration department, servicing aliens, irrespective of their intended place of residence in Lithuania.
The residence permit is issued within three months (if applied in the general order), or 45 days (if applied as a matter of urgency). The residence permits are issued for a period of three years.
To find out more about immigration to Latvia, Estonia or Lithuania, what documents to submit with the application and for assistance, please contact our lawyers at info@gencs.eu