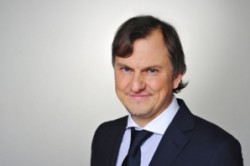 Ask our legal expert!
Gencs Valters
Claim your FREE copy
Doing Business Guide in the Baltics.
Crypto authorizations for companies in Lithuania (PART III)
In the previous parts we discussed the general information, legislation and requirements applicable to Lithuanian crypto authorized companies. In this part we will discuss the costs and requirements of establishing a Lithuanian crypto authorized company.

There are following requirements for obtainment of crypto authorizations for companies in Lithuania:
- At least 1 shareholder (private person or corporate entity, no restriction to citizenship or residence),
- 1 director (can be the same as the shareholder, but must be a natural person, no restrictions to citizenship or residence),
- Incorporated Lithuanian entity (can be a branch),
- Preparation of AML policies for the provision of virtual currency related services,
- Implementation of AML/KYC control measures,
- Shareholders/UBO's cannot be sentenced for infringements related to private ownership, economic and business order, financial system, civil service or any public interest.

Costs and procedure for obtaining a crypto company in Lithuania
- Preparation of the company incorporation documentation meeting legal requirements for crypto companies
- Account opening for 2,500 share capital contribution
- LLC company formation
- Obtainment of crypto authorizations
- Provision of a draft AML Policy based on the FCIS requirements


List of required documents
- Copy of passport
- POA notarized and apostilled
- Marital status (in case if shareholder is married, it will be necessary to provide a copy of passport of the spouse and a marriage certificate) – for ready-made company only
- Utility bill
- Business plan


Procedure for setting up a crypto company in Lithuania from the scratch

- Preparation of the above listed documents
- Sworn translation of POA
- Opening account for share capital contribution
- Notary appointment
- Company formation
- Obtainment of required authorizations


To find out more about virtual asset service providers and crypto authorizations for companies in Lithuania, please refer to our Baltic lawyers at info@gencs.eu